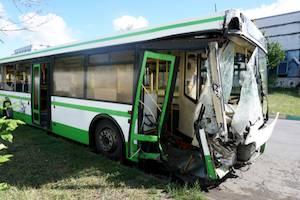 Many people understand the general process they must go through if they get into a car accident, but what if they were in a bus accident? Filing an injury claim to receive compensation from the party at fault is somewhat more complicated in cases like these. However, with a capable attorney and a thorough understanding of how public transportation liability works in Illinois, you will be able to pursue the compensation that you deserve.
Different Types of Bus Accidents
Unlike car accidents, the insurance claim process differs depending on whether you are a passenger on a bus or if a bus hits your car. If you are a passenger, you must first determine whether the bus driver or another driver was primarily responsible for the accident.
If another driver was at fault, the process is nearly identical to an ordinary car accident. You and your attorney must prove that the other driver did not drive with a reasonable degree of care. Pointing to any facts implying that the other driver was speeding, distracted, or under the influence will quickly prove that that driver is at fault.
...