Testimonials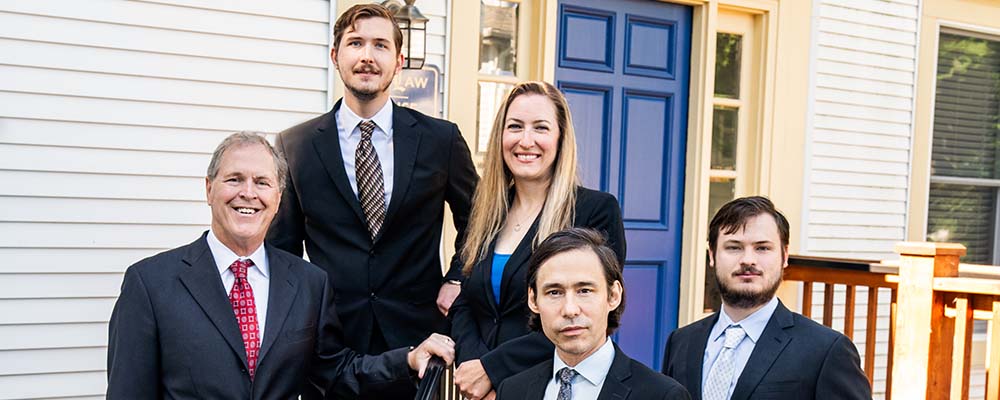 What Our Clients Say About Us
---
Good team. Ray is a good lawyer that is rare enough already. Explains the whole process. High recommended.
-Dan D
---
I have had the privilege of working with this law firm over the past 20 years. They have helped my family with various legal situations. We have always been impressed with the professionalism and friendliness of Joseph M. Lucas & Associates, LLC.
-Mary Tobias
---
My husband and I were extremely happy with the professional and positive experience we received from the attorneys at Lucas Law. Especially attorney Raymond Kelsey who provided impeccable knowledge and skill which resulted in a successful settlement.
-Annette Peat
---
Joe is such a warm, bright and caring person. He is keen on hearing all of your needs, takes good notes to create followup dialog and provide advice. His extensive background means that just about everything has come across his desk. Plus he and his staff are friendly and knowledgeable ...but to be clear, they can also go toe to toe with the best if necessary. He & his team will take good care of you!
-Linda Barrett
---
Have to say, Ed has done a great job so far. Is he a lawyer, who in the end charges by the hour? Yes. But he was open and honest, and it didn't seem like he was trying to drag out a case to earn more. To be fair, both situations I had with him didn't exactly encourage that kind of behavior, but he seemed to try to get to the root of the problem and address it as quickly as possible, and has had my best interests in mind. My family has had plenty of issues with lawyers abusing the pay by the hour or court appearance model. I can only speak from the limited experience I had, but what I've seen, I'd recommend his, and Lucas Law's service.
-Christian Klehm
---
Years of experience and team work make this firm top notch. Wouldn't go anywhere else for legal representation.
-Liz Emmons Sterling
---
Joe and his team have been providing excellent service for me and my father for over 20+ years. Their prices are very reasonable and they provide that personal touch that keeps you coming back. Highly recommend them!
-Martin K.
---
I met Joe through the Schaumburg Business Association. I've learned that Joe is not only a great attorney, but also active in donating his time to community events as well. Plus, he's a really great guy! Keep up the great work Joe!
-Richard Eisenhuth
---
Excellent law firm to deal with. Took care of everything for us without any hassle. Very friendly and easy to deal with! Would use them again without hesitation!
-Ron Lannefeld
---
Joe is very easy to work with and knows the law. I will use Joe again if I have an issue.
-Jeff Miller
---
I worked with Joe Lucas and Ed Siebert several times in the past years and they have always been very responsive and give clear explanations to any questions. They are very knowledgeable and their fees are reasonable for the services.
-Anonymous
---
Joe knows his stuff as he's been practicing for a long time. He always has the clients best interest in mind! Ed is great as well. Very personal.
-Idance I.