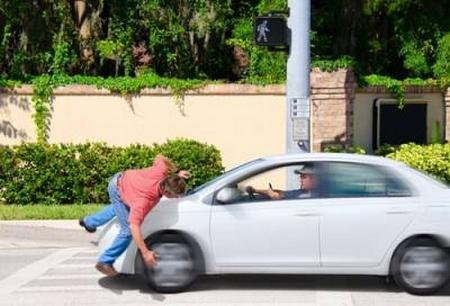 It should come as no surprise that a lot of pedestrian accidents happen in busy downtown areas. In places like downtown Chicago, there are about as many people walking around the streets as there are people driving. Parking downtown can be difficult to find - not to mention expensive. While we have fairly good public transit, it can take a long time to get where you are going and you may still have to walk. It is no wonder that a lot of people prefer to just walk when possible. During our harsh winters, there are not as many pedestrians out and about. Now that spring is coming and bringing more pleasant weather, we can expect to see more people walking around downtown. Sadly, we are also likely to see an increase in pedestrian accidents.
If you are involved in a pedestrian accident, it is important to get in contact with an attorney as soon as possible. Quick action can increase the odds of recovering compensation.
What Types of Driver Misconduct Cause Pedestrian Accidents?
Drivers have a duty to keep an eye out for pedestrians in order to share the streets with them safely. However, some drivers are so focused on other cars that pedestrians are not even on their radar. Common careless driver behaviors that can cause them to strike a pedestrian include:
...